High Line architects create volcano-style resort
Could Hainan, China's smallest and most southerly province, become a new international tourist destination? That's certainly the Chinese government's ambition, which hopes to draw in thousands of international leisure travellers to this island province, 800 miles southwest of Hong Kong, by 2020.
Hainan Airlines Group announced the winner of its competition to design a 250-hectare resort which will be built on an artificial island in Haikou Bay, just off the coast of Hainan's capital, Haikou.
US architecture practice Diller Scofidio + Renfro took first place, beating such competitors as Foster + Partners and Morphosis, with its designs for a 250 hectare holiday resort, which can accommodate two cruise ships, as well as hotels, resorts, a theme park and a yacht harbour, while also retaining some striking, natural features.
The resort is being billed as an «eco island» and the jury praised the winning design for its sympathetic, ecological features, such as the way its form mimicked volcanic craters, which occur in this region.
Architect Liz Diller echoed these sentiments, telling China's state TV channel that her practice had worked for months on the winning design, which can be viewed as "a stitching of nature and culture together into a new hybrid."
Holidaymakers can enjoy that new hybrid for themselves in the not too distant future. The island itself has already been created, while work on this resort should begin next year.
For a good look at an earlier DS+R project which combined nature with culture, order a copy of our High Line book here. For more on how leisure might meet labour in new cities, order a copy of Living in the Endless City here.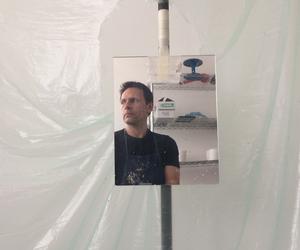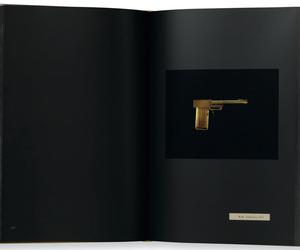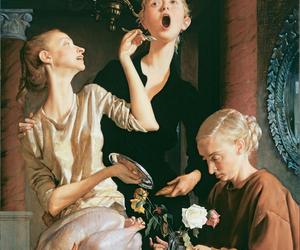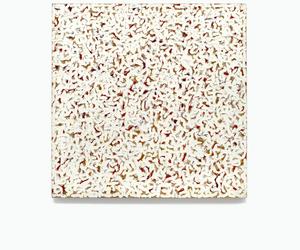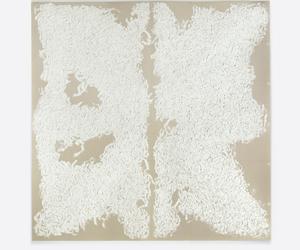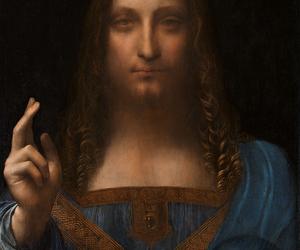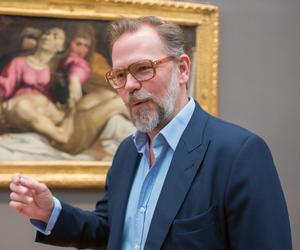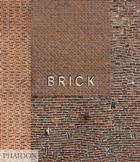 Related
The architect and co-author of our High Line book describes the park's conception and its subsequent popularity
Line architects
Для участия в событии
Мы отправили Вам письмо с инструкциями по смене пароля.
Если Вы не получили письмо, свяжитесь с нами.
Введите email, который вы указывали при регистрации и мы вышлем вам письмо с инструкциями по смене пароля.
У Вас нет аккаунта на OfficeNext? Зарегистрируйтесь здесь
Станьте частью профессионального сообщества: оценивайте проекты, высказывайте свое мнение, рекомендуйте компании и составляйте собственные списки избранного и подписок.
Легко и быстро регистрируйтесь на все события OfficeNext.
LINE Architects были основаны в 2004 году для обеспечения потребностей международных и Российских Заказчиков в высококачественном дизайне. Мы объединили международный опыт в проектировании с глубоким пониманием Российских требований и занимаем одну из лидирующих позиций на Российском рынке, выполняя проекты для ведущих мировых и российских компаний.
Участие в проектах
Современный минимализм для фармацевтической компании
Монохромный интерьер с яркими акцентами
Лобби класса А, места общего пользования 1 и 2 этажа
Новый взгляд на привычные вещи
Образ сервиса будущего
Проект Trend Rooms открывает сезон
08 Октября 2017
Бюро фитодизайна «Фикус» в Trend Rooms
Специальная Feed Back-сессия конференции будет организована по самым интересным вопросам заказчиков — арендаторов и девелоперов.
Subscribe to the FT to read: Financial Times Big name architects line up to design London's new concert hall
Keep abreast of significant corporate, financial and political developments around the world. Stay informed and spot emerging risks and opportunities with independent global reporting, expert commentary and analysis you can trust.
Purchase a Digital Trial subscription for
Not sure which package to choose? Try full access for 4 weeks
1,00 € for 4 weeks *
For 4 weeks receive unlimited Premium digital access to the FT's trusted, award-winning business news
Be informed with the essential news and opinion
MyFT – track the topics most important to you
FT Weekend – full access to the weekend content
Mobile & Table Apps – download to read on the go
Gift Article – share up to 10 articles a month with family, friends and colleagues
All the essentials plus deeper insights and analysis
Lex – our agenda setting daily column
In-depth analysis – on trade, emerging markets, M&A, investing and more
ePaper – a digital replica of the newspaper
Gift Article – share up to 20 articles a month with family, friends and colleagues
Purchase a Premium Digital + Newspaper subscription for
FT Newspaper delivered daily plus unlimited digital access
The FT delivered to your home or office Monday to Saturday, including the FT Weekend paper and supplements
Access for your team
Volume discounts
Access on 60+ third-party platforms
Pay based on use
The Financial Times and its journalism are subject to a self-regulation regime under the FT Editorial Code of Practice.
Weapons, Bribes, And Dictators: Where Architects Draw The Line
Zaha Hadid says it's not her job to pay attention to how many migrant workers die in the construction of her World Cup stadium. We asked four top architects–Bjarke Ingels, Liz Diller, Clive Wilkinson, and Curtis Fentress–how morality fits into the process of accepting or rejecting a commission.
Earlier this year, Zaha Hadid kicked up a firestorm by saying that huge numbers of worker deaths in Qatar–where the renowned architect has designed the Al-Wakrah stadium for the 2022 World Cup–are not her responsibility. The International Trade Union Confederation estimates that 4,000 migrant workers will die in the construction boom leading up to the World Cup due to horrendous working conditions. "I'm not taking it lightly but I think it's for the government to look to take care of," Hadid said. "It's not my duty as an architect to look at it."
Hadid's assessment of the situation was pragmatic. She has little control over Qatar's kafala process, a sponsorship system that ties migrants' visa and legal status to their employer and has been likened to a form of slavery. But designing a structure that will be built within that system, where hundreds of workers have died in the past two years, is a loaded proposition.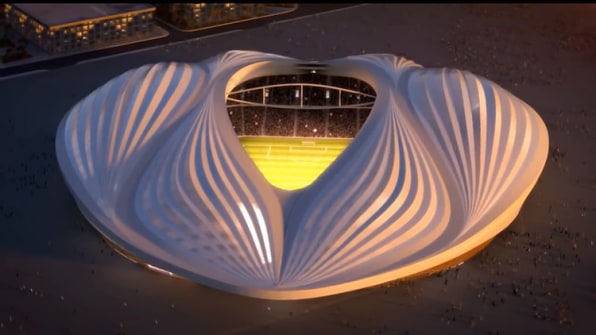 Al-Wakrah stadium by Zaha Hadid Courtesy of Neoscape
Architecture does not exist in a vacuum. Moral ambiguities can arise at every stage of the building process–from who you're willing to take on as a client, to what kinds of structures you're designing, to who will actually build it (and under what conditions). Would you build for a dictator? Would you design a prison? Would you build in a country that has exploitative labor laws?
Co.Design asked several architects, "Where is your moral line?" Here's what they had to say:
The Los Angeles-based Wilkinson says his firm considers every project in the context of the community around it. "We feel if it's not making a positive effect on the community, it needs to be reconsidered," he says. "We've been invited into projects abroad where we had to say to ourselves: 'Does this make a positive contribution to the local community?'"
The architect's dilemma is, how do you reconcile the needs of all the different stakeholders?
He also says his firm won't pursue "ego projects" and that they try to balance the needs of the client with those of everyone else with a stake in the end result–like the employees, patients, or students who will be using the building. "The architect's dilemma is, how do you reconcile the needs of all the different stakeholders, given that only one of those stakeholders is hiring you?"
"Our responsibility is to use architecture as an instrument of positive change," Diller tells CoDesign. On the one hand, that means DS+R doesn't build weapons factories or create designs that glorify dictatorship. Yet architecture can also serve as a critique, and Diller explains that "projects that appear morally dubious at first glance may be camouflaging radical, progressive ideas."
The firm recently won a competition to design a park right in front of Moscow's Red Square and the Kremlin. It was a project the firm didn't take on lightly, since "there was a fine line between celebrating the history of the site and celebrating authority," Diller says. In response, their design emphasized public assembly, with a pathless park that allows people to wander. Diller describes the design as "standing in stark contrast to the regimented grandeur of Red Square."
DS+R is also building a factory town in China that will house 5,000 workers, a choice that might appear to clash with the firm's ethical stance. Diller explains:
At first glance, why would an architect step into an industrial culture that abuses labor under inhumane conditions? But the client is a humanitarian who, by integrating cultural and educational programming, aims to convert blue-collar workers into the white-collar work force within three years. The architecture is a big part of the solution.
"I think architects make a lot of conscious decisions about the building types that they work on," Fentress says. "We certainly have in our practice."
His Denver-based firm does not design jails, for instance, and has turned down other projects that don't align with their views. "There is one project we did turn down for moral reasons recently," Fentress explains. "That was a grow center for marijuana." At the time the project was proposed in 2012, only medical marijuana was legal in Colorado, though recreational use was expected to be legalized. The client was interested in building a facility to grow and distribute different varieties of marijuana, where people could come and have a kind of wine tasting for pot. "l don't think that's a great idea to legalize it, so we took a stand and turned that piece of business down."
The firm has turned down clients because we felt that perhaps they were not on the up and up.
The firm has also turned down clients "because we felt that perhaps they were not on the up and up."
Fentress Architects does work in the Middle East. "We've done a lot of work internationally. We've worked in Qatar, we've worked in Dubai, we've done 10 buildings in Kuwait," he says. "To my knowledge, we haven't had huge safety issues or labor issues for those projects."
"I really do believe that, as architects, we can contribute to a local situation in ways that will be productive for society and for the betterment of the life of people living there," Ingels says. This guiding principle is why BIG takes on projects in places, like China, that don't necessarily adhere to democratic standards.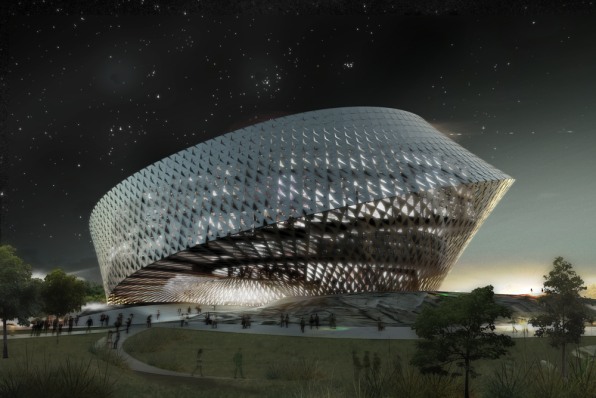 National Library in Astana, Kazakhstan / BIG
The firm "desperately attempted" to build a national library in Kazakhstan, despite the fact that "arguably their elected president was as close to a dictator as they come," Ingels says. "My thinking was, by making a library for the citizens of Kazakhstan we could reimagine a public institution there. We were willing to give it a shot because we believed we could improve things."
The project eventually fell apart, but not before Ingels encountered the corruption involved in building there. He was asked for multiple bribes. "There are certain countries where you cannot really operate unless you're willing to play the game, which we're not."
There are certain countries where you cannot really operate unless you're willing to play the game, which we're not.
The firm has also opted not to contribute to the manufacture of weapons. BIG dropped out of a project designing a photovoltaics lab for a Korean conglomerate when the stock prices for photovoltaics (a method of generating electrical power) plummeted, and the company decided the building would be used to make technology to guide robotic missiles. "The problem about arms is, you don't know what they're going to be used for," Ingels says. "We wouldn't want to be in a situation where we would have contributed to making weapons that would be used in a conflict in some sort of a way we couldn't account for."
Shaunacy Ferro is a Brooklyn-based writer covering architecture, urban design and the sciences. She's on a lifelong quest for the perfect donut.
Источники:
High Line architects create volcano-style resort
Diller Scofidio + Renfro beat Foster + Partners in a competition to design a new international resort in China
http://www.phaidon.com/agenda/art/articles/2016/august/31/high-line-architects-create-volcano-style-resort/
Line architects
line architects Для участия в событии Мы отправили Вам письмо с инструкциями по смене пароля. Если Вы не получили письмо, свяжитесь с нами. Введите email, который вы указывали при
http://www.officenext.ru/company/company-7321-LINE_architects/
Subscribe to the FT to read Financial Times Big name architects line up to design London's new conce
Subscribe to the FT to read: Financial Times Big name architects line up to design London's new concert hall Keep abreast of significant corporate, financial and political developments around
http://www.ft.com/content/d828a014-654c-11e7-8526-7b38dcaef614
Weapons, Bribes, And Dictators Where Architects Draw The Line
Zaha Hadid says it's not her job to pay attention to how many migrant workers die in the construction of her World Cup stadium. We asked four top architects–Bjarke Ingels, Liz Diller, Clive Wilkinson, and Curtis Fentress–how morality fits into the process of accepting or rejecting a commission.
http://www.fastcodesign.com/3028892/weapons-bribes-and-dictators-where-architects-draw-the-line