Dark Web Reviews
// Join our awesome newsletter! * You can also place any other content here
RAMP: Russian Anonymous Marketplace Review
Russian Anonymous Marketplace, also known as RAMP, is a darknet market geared toward Russian-speaking users. It is only available in the Russian language.
What makes it stand out from other marketplaces, besides the language aspect, is that it has a forum interface. Buyers and vendors interact with one another via forum threads, as opposed to other successful markets like AlphaBay and Dream Market, which more closely resemble ecommerce sites on the clearnet.
At the time of this review, the marketplace had approximately 180,000 users; 13,300 created topics; and 932,000 posts. (These numbers will have likely changed once this is published.) These stats illustrate that RAMP is a thriving community, and has no signs of closing down anytime soon. This may also worry some of its most significant competitors, although they cater to different clientele.
Some may wonder how RAMP has managed to survive this long, especially when other markets of its size and popularity (e.g. the original Silk Road or Black Market Reloaded) have either been shut down by law enforcement, or have been forced to close down due to inability to manage a large influx of new customers.
RAMP's owners have stated that this is probably because they serve a niche market of Russian-speaking users (mostly Muscovites), as well as the fact that they prohibit hacking-related products and pornography (in particular child pornography!).
How to Access and Buy Goods on RAMP
In order to access RAMP, you will need to use the Tor Browser (see our tutorial How To Access .Onion Sites / Tor Sites for more details). You will also need to be familiar with PGP encryption and decryption, the use of bitcoins or Qiwi (a Russian cryptocurrency), and VPN services.
Tor Browser: the Tor Browser is used to access Tor hidden services (a.k.a. .onion sites), of which RAMP is one.
PGP Encryption:PGP stands for "Pretty Good Privacy"; it is a program that enables you to encrypt and decrypt messages, and is of particular importance on the dark web. It is also a method of signing messages, to verify that someone is who they claim to be. This is how you'll communicate with others safely on RAMP.
VPN (Virtual Private Network): a VPN is a network isolated from the rest of the internet. It can provide extra privacy and security to access Tor through a VPN, but you must make sure that the VPN itself is trustworthy, and that you use it correctly.
Registering an Account on RAMP
Registering an account on RAMP is a somewhat complicated process, at least compared to other darknet markets. After clicking on the Register button, you will be shown a page with lengthy descriptions of what you should know when using a RAMP account.
Of note: this particular page has a timer, which seems to be intended to force you to read all of the warnings and guidelines (which are in Russian). we have not yet encountered this on any other darknet market. The registration button is initially obscured, but once the timer ends, you can click on it.
Though the account registration form may appear lengthy, it just asks for the normal information that other markets ask for (e.g. a username, email address, and password). While it may seem like common sense, use an email address that is not associated with other online accounts you've set up, like [email protected] (not a real address, by the way). You may also want to create a unique username that you haven't associated with other sites, as well as a unique password.
Once the waiting period is up, the actual registration process should only take 15 seconds or so (though it may be somewhat confusing due to the fact that the text is in Russian – or for those of you who speak Russian, ру?сский язы?к).
One of the problems we encountered during our initial registration process was that the CAPTCHAS use on the site were difficult to read (see example above). However, after several attempts, we were able to successfully log in.
RAMP Interface and Functions
As explained earlier, RAMP is a forum-based market, as opposed to many of its DNM competitors. In terms of its user interface, it is remarkably different from other darknet markets. One aspect that stands out is the assemblage of ads on the top of the homepage:
Ads featured on RAMP.
Due to the fact that the ads are colorful and animated, they may prove distracting to a new user. On an average 16:9 monitor, the ads will take up most of the screen space, which makes it difficult to see the actual forum threads. According to one source, these ads cost between $700 (or 42117.32 RUB) and $1000 (or 59901.70 RUB), and are intended to draw attention to particular vendors.
Your RAMP account includes a Profile page, where you have the option to add contact information, enable 2-factor authentication (2FA), reset your password, and also tweak other settings on your account.
In terms of security, you don't need to enable JavaScript to use the RAMP website. On the other hand, you do need to enable it in order to load the site the first time you use it (via the NoScript extension). To temporarily enable scripts, click the NoScript extension, and on the dropdown menu, select "Temporarily allow all this page."
You should then be able to complete the registration.
If you've used other forums, then navigating through the RAMP website should be fairly simple. Notwithstanding, it's a good idea to keep an eye on which threads you're clicking. Also, there are quite a few threads on the forum, so it may take time and patience to get to the section of the site you're seeking. Below, you'll find further instructions on how to use these various functions.
Listings on RAMP.
As opposed to other darknet markets you may be familiar with, RAMP has no "category" or "listings" menus, which may be confusing to a new user. Neither are postings grouped by category (e.g. "Hallucinogens," "LSD," "DMT," etc.)
Be that as it may, the site definitely concentrates on recreational drugs, even more so than markets like Valhalla (which sells mostly drugs, but offers other products as well).
Postings are instead categorized by vendors, of which there are four main types:
The Audited Dealers category is definitely the most reliable group of the four. (It's very similar to the high trust level vendors on markets like AlphaBay). As you begin to shop on RAMP, it's sensible, then, to start with the Audited Dealers.
After riffling through some of the RAMP threads, we have come up with a general list of which drugs are most popular at present. These are:
MDMA
Amphetamine
Cocaine
Cannabis/Marijuana
Hashish
Methamphetamine
Alpha-Pyrrolidinopentiophenone (A-PVP)
4-methylmethcathinone (Mephedrone)
Modafinil
LSD
Ecstasy
Ketamine
Mushrooms
Nbome
Like most other darknet markets in operation, RAMP also has rules about what kinds of posts are prohibited. These are:
Pornography, especially child pornography
Endorsement of violence and/or nationalism (e.g. white supremacy or terrorism)
Weapons, including explosive devices and/or posts related to it
Politically-related posts (because of their potentially inflammatory nature)
Counterfeit documents and/or money
Products with fabricated names or compound names that don't abide by the IUPAC nomenclature
Synthetic cannabinoids and smoking mixes that use such synthetics
Psychoactive substances sold in place of another such product
Lottery products
There are also a number of things that are not allowed, but that you need to keep an eye out for, including:
Disclosure of RAMP users' personal information without their express consent
Deletion of information from the closed section of the forum
Leaking of information pertaining to products' delivery addresses, including pictures of the locations
Attempts to divulge the identities of users, including the proposal of in-person meetings
Advertisements of links to other darknet sites or products
Registration of offensive usernames, or usernames that resemble that of the site's admin
Advertisements in a RAMP user's email signature (e.g. "Приходите купить лучший специальный K здесь!" – in other words, "Come and buy the best LSD here!")
Conversations about the rules of the resource or administrative action
Depending on the seriousness of the violation, users that have committed such infractions may be given a warning, or may receive a permanent ban from the site.
Search Functions and Listing Filters
Due to the fact that the Russian Anonymous Marketplace is a forum-based market, it lacks the advanced search filters, as well as categorizing and sorting functions, that you may be used to on other popular markets. On the other hand, it does have a search feature, like many other forums do.
In terms of filtering, you can restrict your search to a specific forum thread, or sort results by a number of specifications.
As you might expect, since RAMP is quite different from other markets, there are no vendor profiles. Instead, vendors give information about themselves in the different forum threads. To learn more about any individual vendor, merely read the posts in each thread. This should give you some idea about the integrity of a vendor (though it may take more time than quickly glancing over a profile).
Again, unlike many other markets, RAMP does not have a simple ranking/rating system for its vendors. You'll have to put in the effort to read through the forums a lot, and make your best judgment as to which vendors are reputable.
That being said, here are a few tips to get you started:
Choose a vendor that has been active for a long time
Choose one that has consistently received good feedback
Be certain that the "customer feedback" posted on the threads is genuine. Generic positive comments, like "Этот продавец является удивительным!" ("This vendor is awesome!") or comments that are posted one after the other are a red flag. They have likely been posted by the vendors themselves (under a fake identity), or someone whom they've paid to give positive feedback. Beyond this, do not take the stars on vendors' thread titles as an indication of their quality. RAMP does not have an official rating system.
If vendors post links to official stores or accounts on other reputable darknet markets (e.g. AlphaBay), it's your best bet to head over to these sites, since they offer more trustworthy systems for buying goods, and also have tried-and-true reputation structures.
How to Pay for Goods on RAMP
As with the rest of its structure, RAMP's payment system is also different from most markets. There are no bitcoin wallets or on-site deposits. Individual vendors have disparate ways of dealing with purchases, although most accept either bitcoins or Qiwi.
Therefore, if you already have a BTC wallet or a Qiwi account, you can go ahead and start purchasing items. In terms of security, however, bitcoins are still your best option. If you're concerned about anonymity, you can make use of a bitcoin tumbling service, such as Grams Helix or BitBlender.
To order goods, you need to visit the thread of your preferred vendor and post a message to articulate that you're interested in buying from them. It is imperative that this message includes your public PGP key.
The vendor will then contact you. While this may take some patience, it will help build your reputation among the vendors as a reliable customer.
RAMP suggests using Jabeer if you want to discuss transactions in further detail. It bears repeating, but all message exchanges over Jabber should be PGP encrypted. Once you've agreed upon an arrangement, the transaction will take place.
No offense to RAMP, but in cases where certain vendors have stores on other major markets, we recommend that you use those, simply because other markets have a more methodical and dependable purchase system.
For example, markets like AlphaBay and HANSA have escrow or multisig payment systems, which are designed to prevent scams. In this way, you can get a refund if you don't receive your product, or if it turns out to be low-quality.
If you need to contact RAMP's admin or support team, you'll have to use the site's messaging function. While this may sound like a disadvantage, many site users have expressed that RAMP's admin is efficient in responding to customer questions or complaints. In fact, they are especially diligent about handling fraud and scam accusations. Perhaps this is one of the reasons for RAMP's longevity in the field.
Forum Threads You Should Read
RAMP has several non-product and non-vendor threads on the site. While they may appear irrelevant at first glance, they are actually highly important! Near the bottom part of the site, you will find these:
Substances – Discussions and research on a number of types of substances
Security – Advice about online and offline security
Finance – Conversations about paying for purchases, cryptocurrencies, and depositing or withdrawing funds
Communication – General dialogue about topics that are popular among the RAMP community
Polls – Need we say more?
Curiosities/Monkey House – Miscellaneous discussions (Kurt Vonnegut would be flattered.)
Includes important information and in-depth threads for both buyers and sellers
Quick to address complaints of scams or fraud
Highly responsive support team and admins
Offers a wide variety of drug products
Has the option of using 2FA
Because it's forum-based, not as simple to learn or get accustomed to as other markets of its type
Site is only available in Russian; has no English version (or other languages, for that matter)
CAPTCHA system can sometimes make registration process difficult, especially for non-Russian users
Lacks the search functions, categorization, and intuitive layout of other major markets
Lacks multisig and escrow payment systems
Ciphas is a writer who trawls the dark web regularly. He appreciates the finer things in life, like hacking, cryptography, bitcoin, and secure passwords.
Polotsk-portal
Ещё некоторое время назад можно было встретить толпы людей, просиживающих своё свободное время в казино. Это был отличный способ расслабиться после трудового дня. Увы, многие люди не умели совладать со своими желаниями, отчего.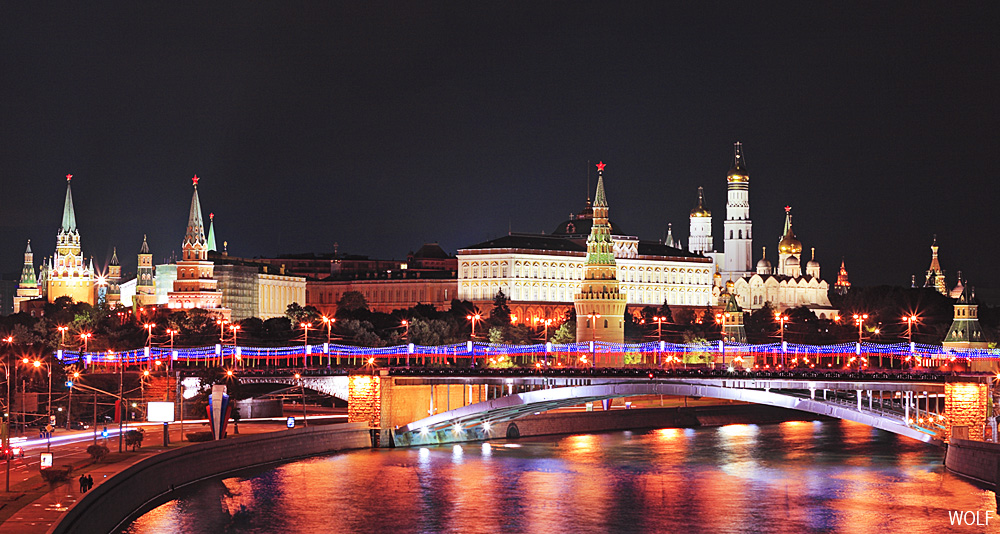 Москва – один из самых крупных и насыщенных историческими достопримечательностями город мира. Если вы приехали в столицу всего на несколько дней, но хотите увидеть все, то ваша туристическая программа будет очень насыщенной. В.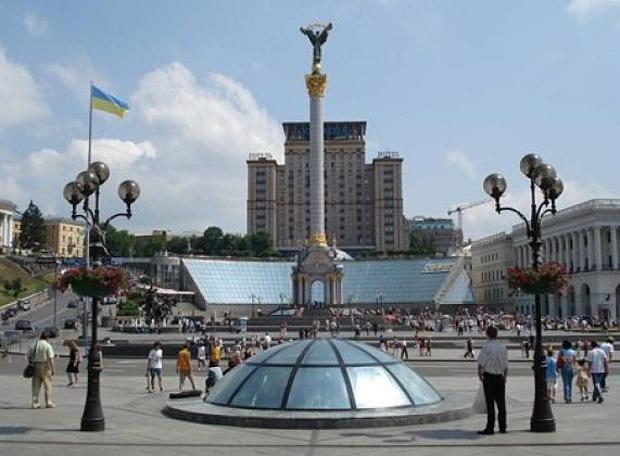 Планируете поездку в Киев, но негде остановиться? Не беда. В социальных сетях и на сайтах можно найти множество предложений по съему квартир и домов на любой вкус. Вы можете выбрать не только удобное для Вас расположение жилища.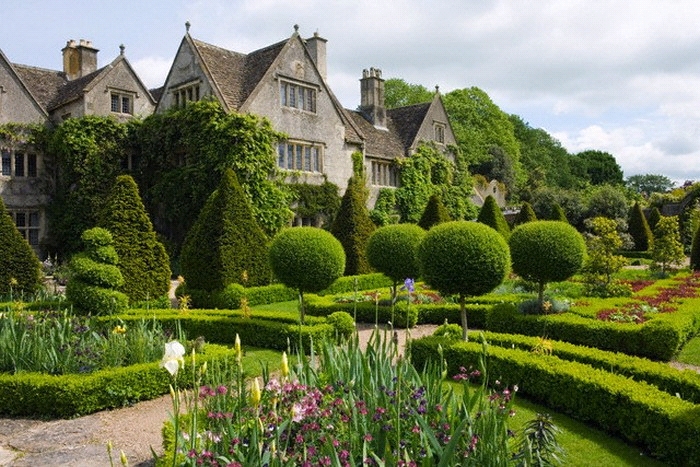 Ландшафтный дизайн Наверное многие жители нашей планеты, имеющие загородные домостроения, не раз представляли себе, как они будут проходить по мощенной дорожке, окруженной целой россыпью самых разнообразных цветов. Тот тут, то.
Закрытые Минторгом магазины сети «ОМА» возобновили работу
Все магазины ОМА, деятельность которых была приостановлена Минторгом, вернулись к работе. Напомним, что с 11 января этого года Министерство торговли Республики Беларусь приняло решение приостановить работу восьми магазинов.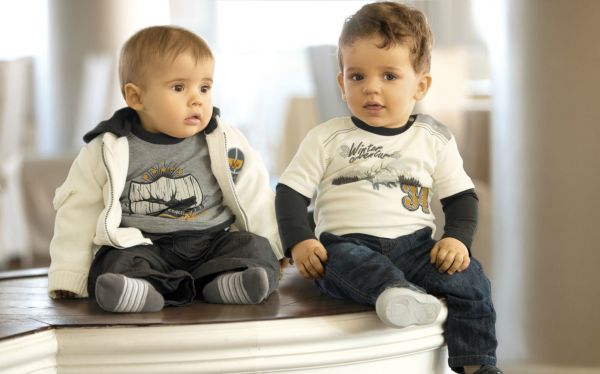 Нынешнее время — это время мировой сети интернет! На сегодняшний день в интернете возможно абсолютно все. В мировой сети можно играть в игры, вести бизнес, заводить новые знакомства и общаться с друзьями. Очень просто посмотреть.
Вся наша жизнь – игра. А вы любите играть в игры? Вы азартны? Вам знакомо чувство адреналина? Драйв – это ваш конек? Главное участие или победа.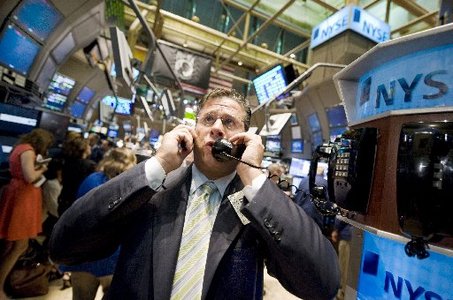 Биржевая торговля. Сегодня данный вид деятельности привлекает все новых и новых современных представителей человеческого общества. Правда, разобраться с тем, как все устроено на бирже, а также понять и принять основные.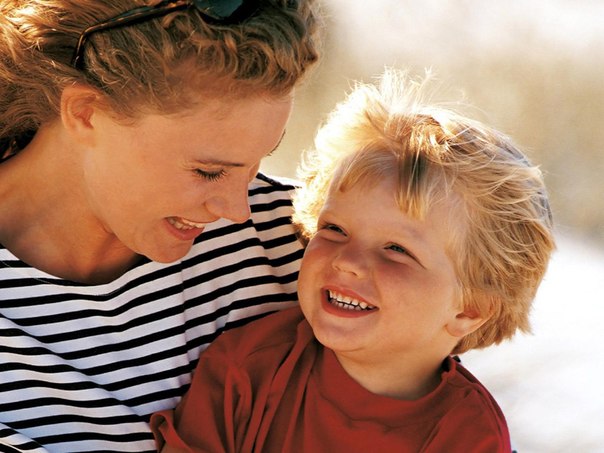 Дети – цветы жизни. Именно так гласит одна не без известная пословица. Тем не менее, не для всех, далеко не для всех современных представителей человеческого общества дети – это подарок от Бога. Порой потенциальные.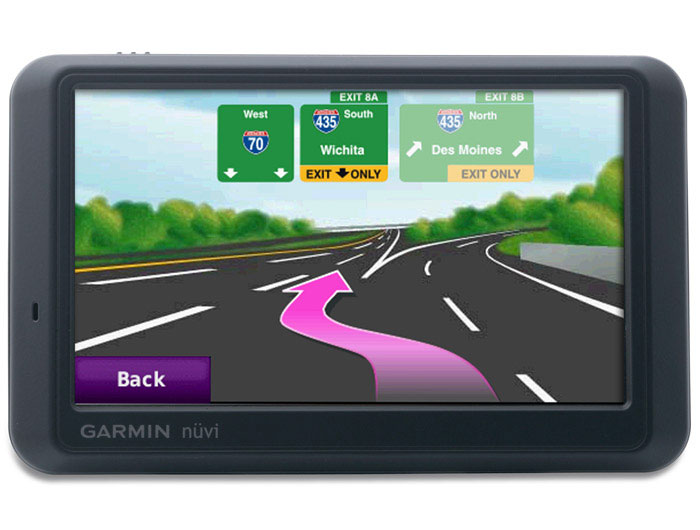 Достаточно часто человек составляет свое мнение о том или ином предмете или элементе исходя не только из собственных ощущений, но и комментариев других современных представителей человеческого общества, а также мнения.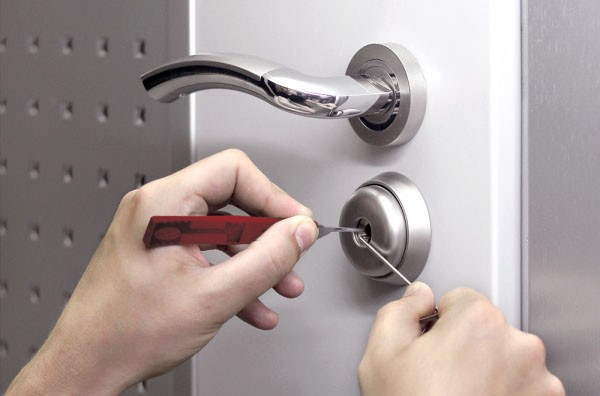 Вскрытие дверей. Тяжело найти такого человека, который ни разу в жизни не оказывался в незавидном положении, когда он не может попасть в свою квартиру! Это очень неприятно. А хуже всего, если там, за дверью остался ребенок или.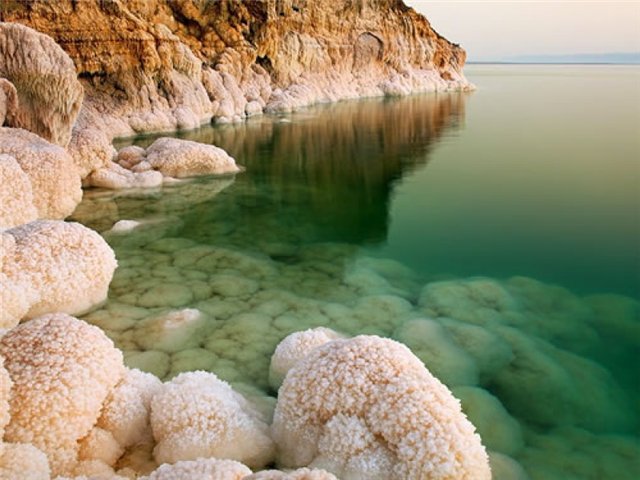 В стремлении выглядеть молодой и красивой женщина готова пойти на многие жертвы. Иногда для поддержания великолепного внешнего вида прекрасной половине человечества приходится испытывать нечеловеческие муки. Сложно представить.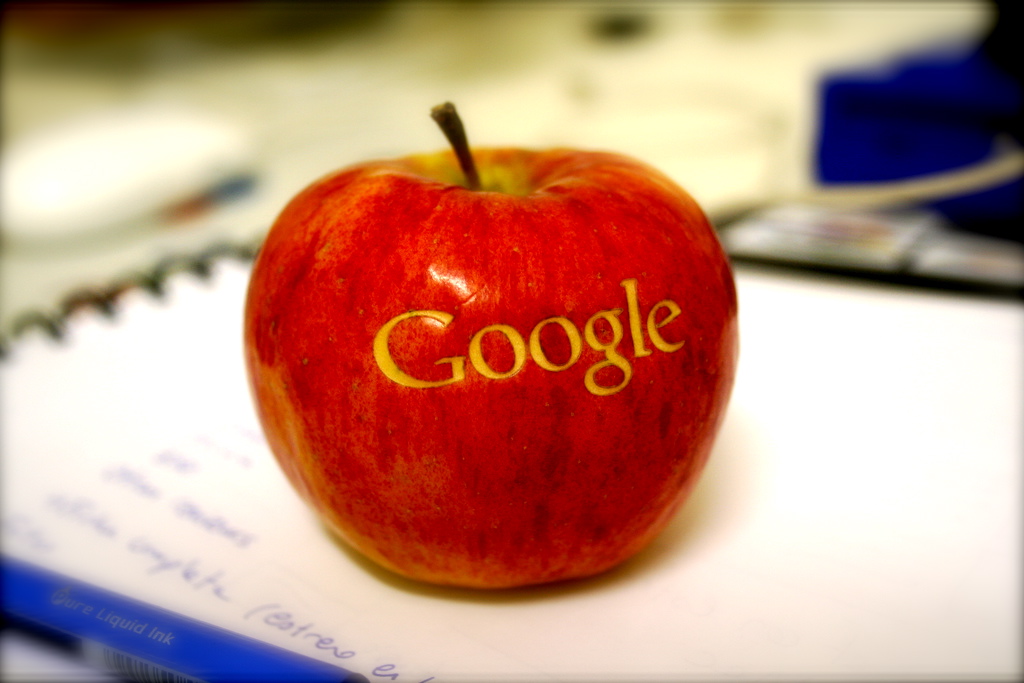 Довольно часто современному человеку приходиться обращаться за помощью к всемирной паутине. Однако найти нужную информацию зачастую не представляется возможным, либо же процесс поиска превращается в довольно длительную процедуру.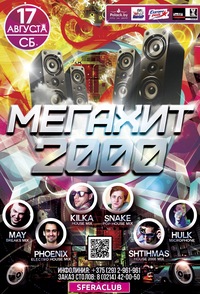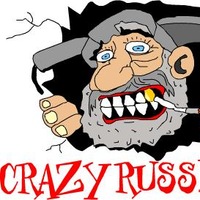 Вечеринка «Crazy Russian Show» 17 августа в «Пластилин» (Новополоцк)
Только русское . Только наше . Причем абсолютно все . Мы русские, и у нас есть свой взгляд на любые вещи , и свой ответ на любой вопрос! Мы не боимся ничего, и смеемся над тем чего все боятся. Только самое замечательное что.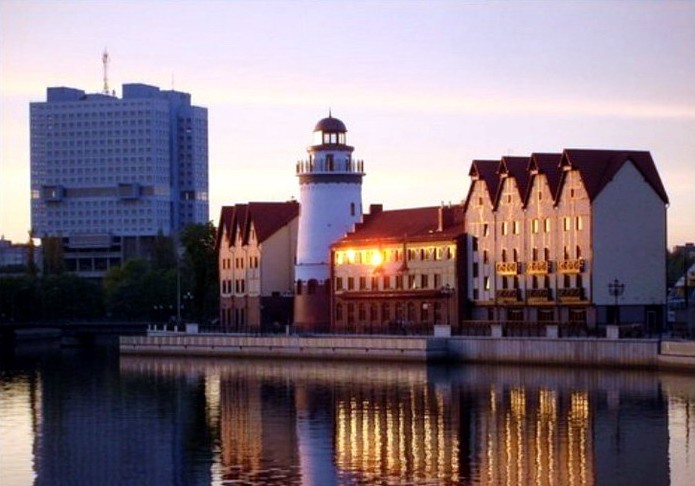 Калининград большой и интересный город. Здесь очень много чего люди хотят приобрести или продать, но как не попасть на удочку мошенников. Просто в последнее время мошенничество стало по объявлениям. Самым проверенным способом это.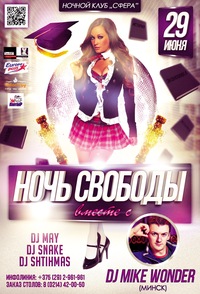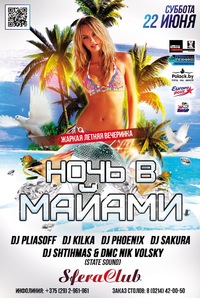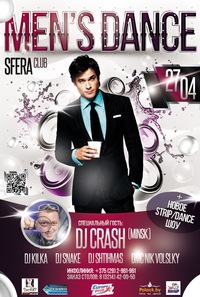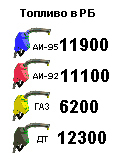 Dark Web Reviews
Dark Web Reviews // Join our awesome newsletter! * You can also place any other content here RAMP: Russian Anonymous Marketplace Review Russian Anonymous Marketplace, also known as
http://darkweb.reviews/ramp-russian-anonymous-marketplace-review/
Рашн анонимус маркетплэйс
Как попасть на russian anonymous marketplace? Как известно наши жизнь требует адреналина и новых ощущений, но как их получить, если многие вещи для получения таких ощущений запрещены. Есть з
http://polotsk-portal.ru/poleznoe/10553-kak-popast-na-russian-anonymous-marketplace.html